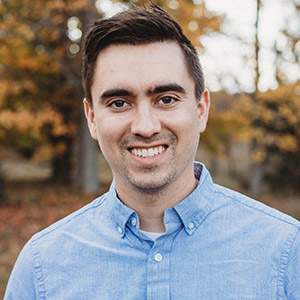 Hello Northern Michigan! My name is Dr. Spencer Crouch and I am a Traverse City native who is thrilled about returning home to create amazing smiles and provide orthodontic care to the community I grew up in. As I went through orthodontics myself back in middle school, it captured my curiosity as to how smiles could be transformed using brackets, wires, and retainers. Growing up, I loved puzzles of all shapes and sizes. As I continued through my schooling, it became apparent that orthodontics is the epitome of being able to put together 3D puzzles on a daily basis!
Education
I attended Western Michigan University (Go Broncos!) for my undergraduate degree.
I continued my schooling at the University of Michigan earning a Doctor of Dental Surgery degree followed by a Master of Science and certificate in orthodontics.
My thesis research while at U of M focused on bone growth and stem cells – work that will eventually lead to better treatment options for individuals born with life-threatening bone development issues!
While in dental school I also had the privilege to travel to Kenya multiple times as part of a humanitarian team working to bring dental services to underserved communities.
Outside the Office
My wife, Ashley, and I are excited to be back in Traverse City! I grew up a short bike ride from Long Lake and Ashley grew up on a cherry farm in Leelanau County. We are thrilled to return to northern Michigan with our two daughters (Evelyn and Nora). When not in the office, we enjoy spending time with family and friends, adventuring around the world, kayaking, trying new restaurants, and being outdoors whenever we get the chance. I am thrilled to be joining the northern Michigan community to provide you and your family with patient-centered care and an exceptional orthodontic experience!